Hall Rentals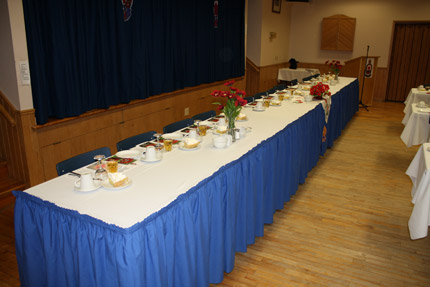 We have two areas that are available for you to rent for your next function.
~ The Lounge or The Auditorium ~
The Auditorium area, which can be set up to hold:
up to 413 people, with chairs only
or up to 330 people, with tables and chairs.
The Auditorium and the Lounge areas are separated by folding doors.
When opened and the rooms combined numbers can be added together to accomodate larger functions.
The Ladies Auxiliary cater full course, sit down meals, buffets, lunches, etc.
Hall Rental Cost: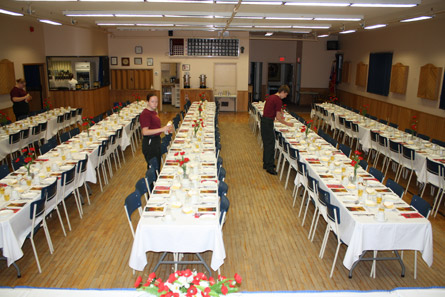 Auditorium $172.50
Lounge $ 115.00
Both $287.50
All Prices Include HST, Bar Staff and Sgt. at Arms. These prices DO NOT include Special Occasion Licence, or extra costs which could vary depending upon requests.
For more information on Hall Rental and Catering please contact Donna at the Legion.
Phone (902) 543-3203, Fax (902) 543-4741
or e-mail: info@bridgewaterlegion.ca