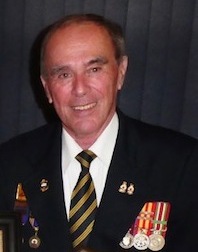 President
A Message from the President
"Welcome to our website, we encourage you to browse our site and to contact us at any time if you require any more information.
On behalf of the Officers and Members of the Bridgewater Branch No. 24, I extend a warm welcome to you, your guest and most especially, to our future members.
Come and visit us at Bridgewater, and the beautiful South Shore of Nova Scotia."
President Wayne Thorburne